Last night we saw yet another call go against the Rangers. It seems to happen on a nightly basis. As a Rangers fan I've learned to live with it. Clarkson's Clip of Marc Staal. A couple Hooks that weren't called. The BS of the disallowed goal. But when I read something like this half-baked excuse for an article I can't take it anymore. There is the guise of impartiality, which this article attempts, and their's the truth. So here's the truth of what we saw...
1) Gaborik gliding down the slot.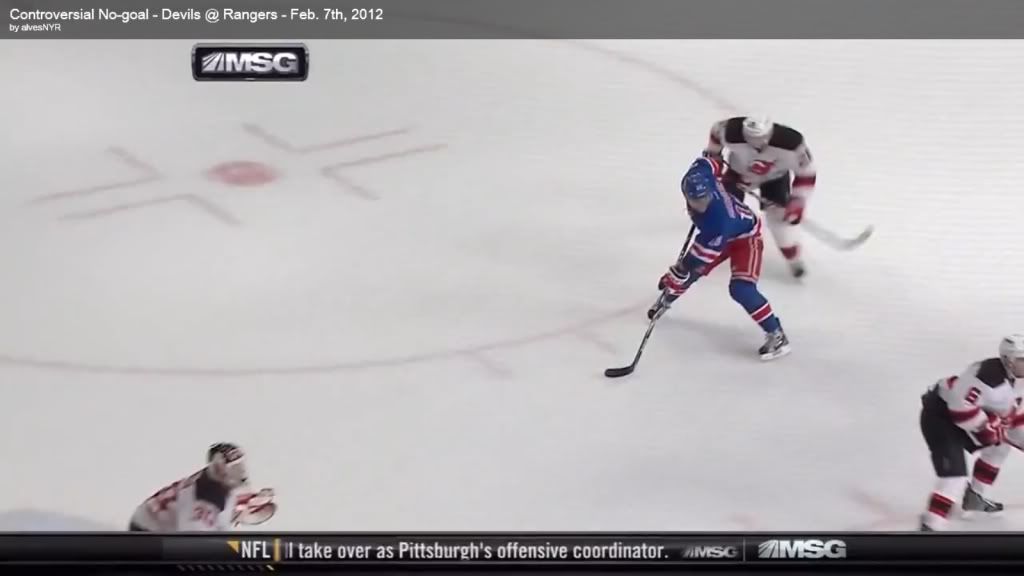 2) Volchenkov going to hook Gaborik as he positions his foot to stop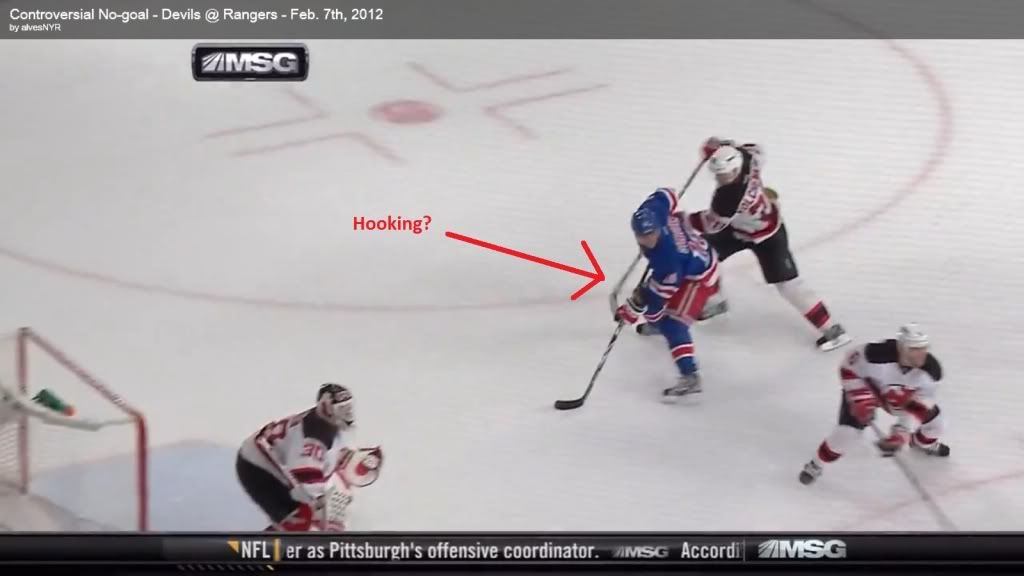 3) Gaborik is attempting to stop while Volchenkov's stick is pushing on Gaborik's leg. In order to be that close Volchenkov has to be leaning on him.
4) Plainly Obvious that Volchenkov is leaning on Gaborik while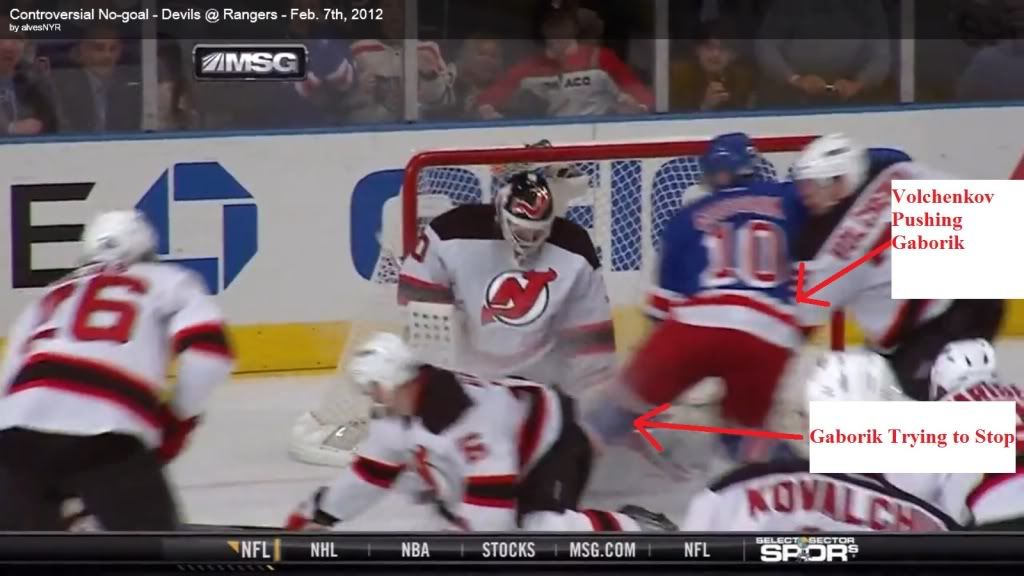 5) Gaborik loses his balance and control due to Volchenkov leaning on him and runs into Brodeur.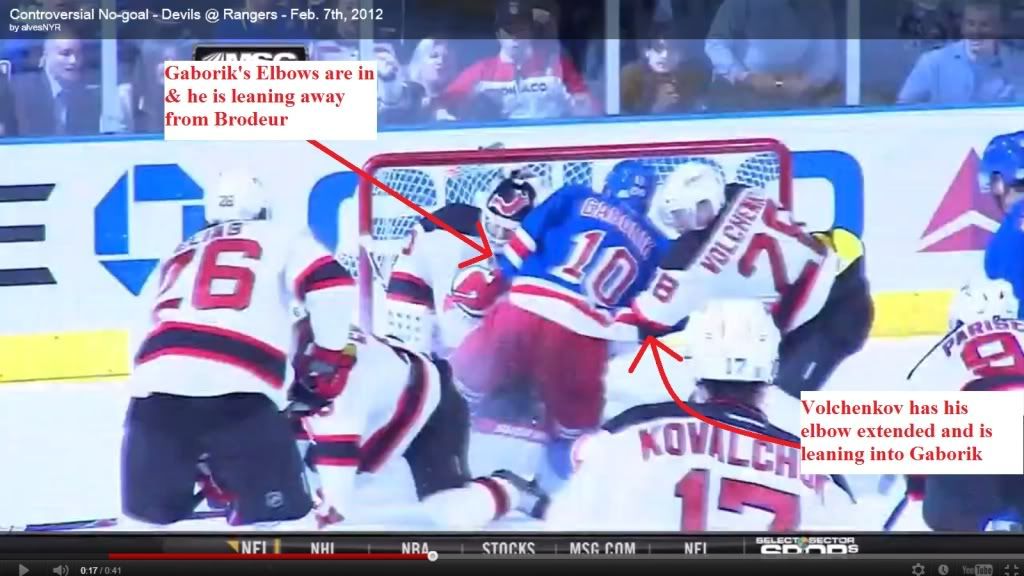 6) As further confirmation that the goal should have good another angle shows Gaborik with his leg extended trying to stop, yet Volchenkov is leaning on him and not attempting to stop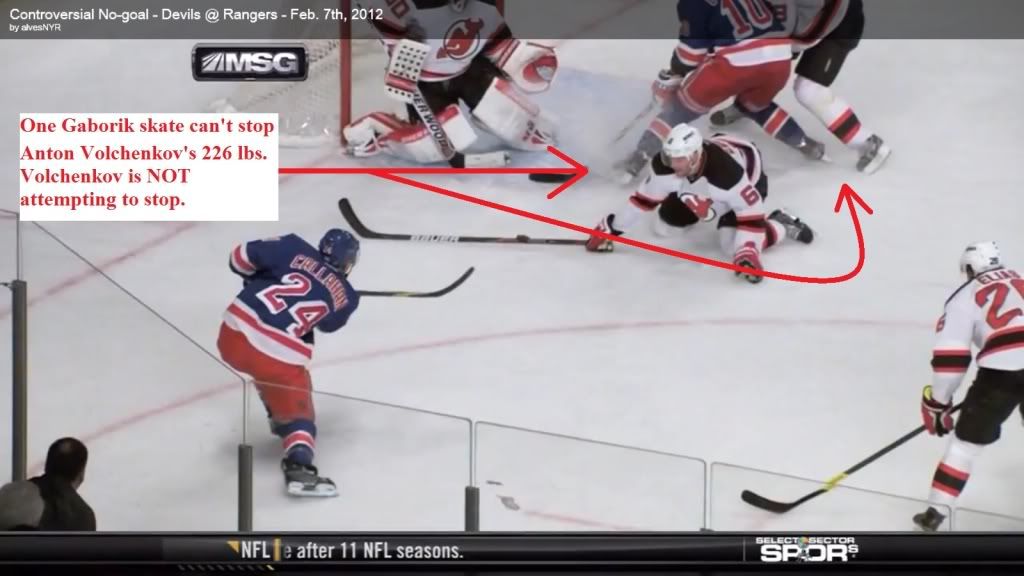 7) The Rule as pointed out by the article above…
Rule 69 - Interference on the Goalkeeper
"The overriding rationale of this rule is that a goalkeeper should have the ability to move freely within his goal crease without being hindered by the actions of an attacking player. If an attacking player enters the goal crease and, by his actions, impairs the goalkeeper's ability to defend his goal, and a goal is scored, the goal will be disallowed.
"If an attacking player has been pushed, shoved, or fouled by a defending player so as to cause him to come into contact with the goalkeeper, such contact will not be deemed contact initiated by the attacking player for purposes of this rule, provided the attacking player has made a reasonable effort to avoid such contact."